Architect Firm:   Kulak Design and Associates
Roof Contractor:   G & W Roofing
December 2017: Roof Completed. Kulak and associates are doing the design of renovated bathrooms, bids to go out in February.

September 23, 2017: The roof is under repair (photo taken by drone)! The shingles will be completed over the next 2 weeks.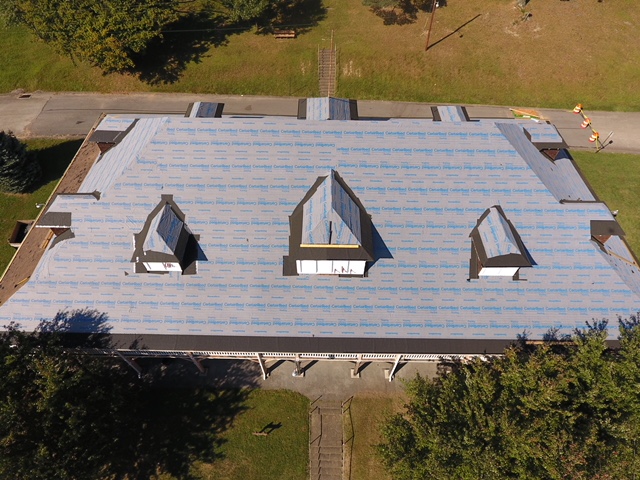 August 28, 2017: G & W Roofing began working on the roof.

August 16, 2017: G & W Roofing will begin working on the roof on August 28th.